ABOUT ME
Post independence, refugees from Pakistan found solace in Independent India. During that time Ulhasnagar city has just started to pick up its pace and Sindhi refugees forgetting their sorrow and pain adapted well with independent India. Life was moving on, so was Mr. Uttamchand Prabhdas Ailani.
16th December 1957
was a day to remember in Ailani & family; I was born into this beautiful and loving family. Very affectionately I was named Kumar. My dad a Ticket Examiner by profession had always led a life from hand to mouth. Being born in a middle class family, I have seen my dad's tribulations and I have faced them too. I knew that I need to find a solution for this problem.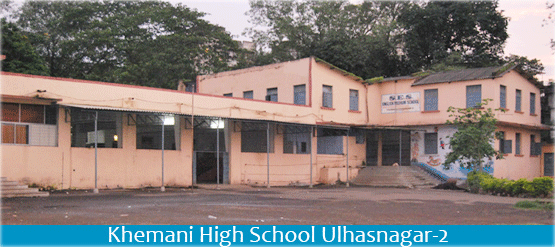 Some of the best times of my life were spent in a Military Talav School of Ulhasnagar-3, from where I learnt the importance of discipline and punctuality in life. Then I was shifted to SES II Khemani High School Ulhasnagar-2 for higher education, which included 3 years of technical education. Due to financial crisis I could not further my studies and I had to start looking out for a career, so that I can make my family economically stable. I knew this day will come and I was mentally prepared for it. While thinking of it the only career that crossed my mind was to start up a business.
What business should I do? How different can I be from other normal retailers of Ulhasnagar?


All these were the doubts I had to tackle off, and then I thought of starting up a technical retail shop. In 1975 near to Sound Of Music shop at Shivaji Chowk, Ulhasnagar I started off with a technical retail shop, wherein I used to sell video and audio tapes, cassettes, radio, tape recorders etc… during these times my technical know how came very handy for me. With in 2 years I started a new branch in Ulhasnagar's Japani Bazaar. By 1979 my business started growing and flourishing into a totally new dimension. I still remember that day, when Manoj Kumar and Shatrughan Sinha had come to Ambernath's Sai baba Temple. I requested the authorities to allow me to video shoot them; everything went according to my wishes. And I was standing in front of them capturing their each move into my camera and also capturing people's expressions. Some were simply delighted some were filled with awe… that was the best feeling of my life. I feel so proud to be called as a Pioneer of Audio Visual industry in Ulhasnagar.


I always wanted to see my Ulhasnagar grow and flourish. I had in many ways tried to do it. And I am very thankful to my family- my wife Meena who always stood by my decision and my two kids Dhiraj and Bindiya. With that motive in my mind in 1983 I stepped into the field of 'Building and construction'. Today I have constructed many buildings for all kind of people. I have tried to develop the standard of living in Ulhasnagar.